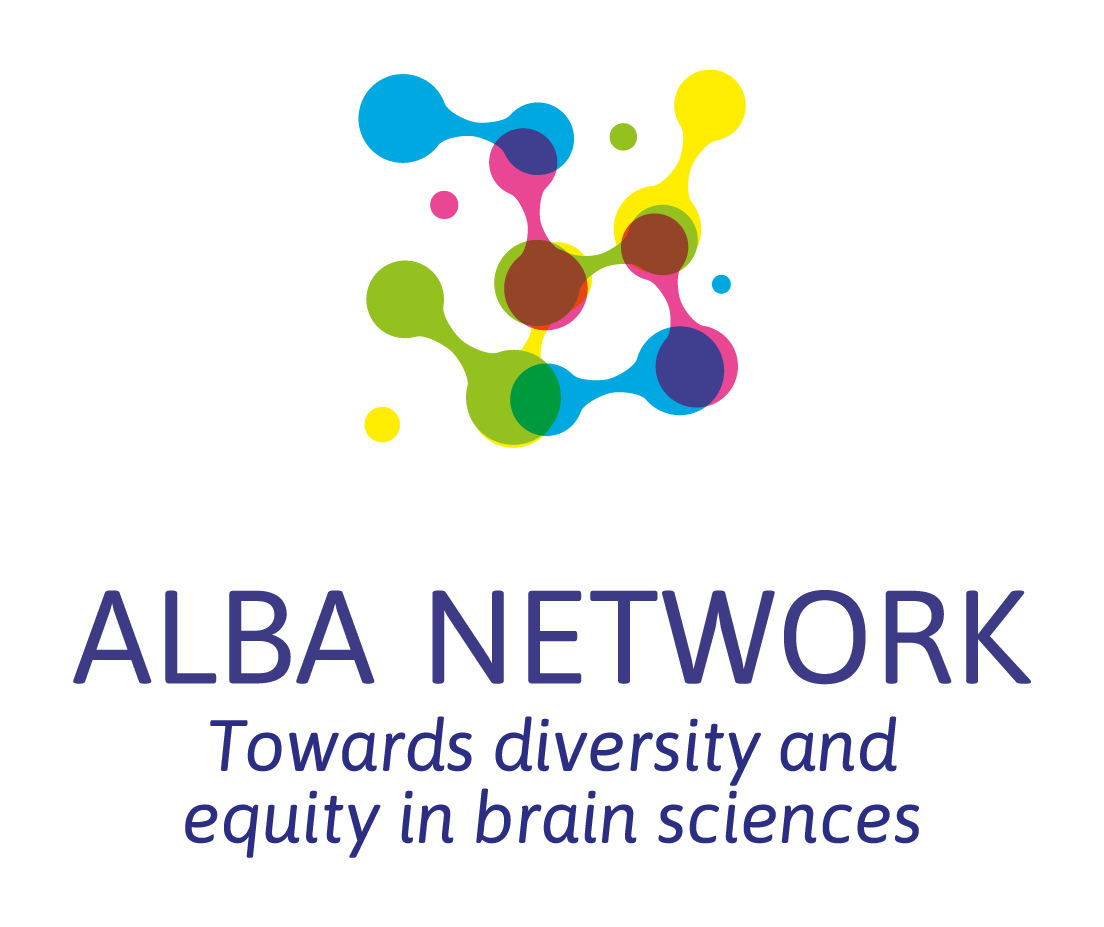 News, August 2021: The ALBA Network and its origins are presented as part of the European Journal of Neuroscience's "Diversity matter series" -> read here
News, June 2021: Prof. Megan Carey from the Champalimaud Centre, Portugal, is the new Chair of the ALBA Network for diversity and inclusion in brain sciences, taking over from out-going chair Prof. Carmen Sandi (EPFL)!
*******************
The ALBA team and the Swiss Society for Neuroscience have worked together and the SSN has signed to endorse and support the ALBA declaration of inclusion and equity.
See here the SSN Endorsement of the ALBA Declaration
We are following up the actions described in the ALBA Declaration: Commit to recognizing & counteracting bias – Be data-driven.
The ALBA Network is initiating a project to document diversity, equity, and inclusion in neuroscience and brain science research resources across countries. ALBA is focused on using data to develop recommendations to highlight systemic issues across countries including the proportionately low fraction of research grants held by women.
As part of the ALBA project, Prof Hilal Lashuel (ALBA Advisor, EPFL) aims to evaluate the diversity of brain researchers at different career stages in European countries, assess current challenges and barriers and also best practices at the institutional and country levels. It aims to work closely with our partners to translate the data we collect into concrete recommendations, best practices and policies that will help us achieve our shared visions and realize the full potential of our diversity.
After careful evaluations, ALBA has selected Switzerland as one of the first countries to pilot this project.
ALBA and SSN will explore the possibilities to work together, as partners, on this initiative. Receiving the support of the SSN is not only important to ensure the success of this project but is also essential to ensure its lasting impact in the neuroscience community in Switzerland.
Please note: There will be regular updates to the SSN membership on the ALBA-SSN collaboration.